Great start to the new year
Great start to the new year
9 January 2019 (by Head Admin (headteacher))
AECPS is re-accredited as a Healthy School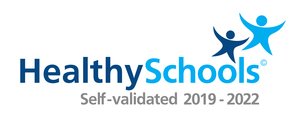 Children's health and well-being are exceptionally important to us and we work hard to ensure that all children are well cared for and receive an outstanding education about how to keep a healthy body and mind.
Miss Hilton is the leader in school for this area of work and has been auditing our current provision. She has forwarded our submission and as a result of the fantastic work we do in this area, we have been re-accredited officially as a 'Healthy School'.
Whilst is it great to be formally recognised for this, we will still be working hard to continue to develop in this area so our children continue to be safe, healthy and happy.
Share this: