Back on it!
Back on it!
9 June 2020 (by Head Admin (headteacher))
We're showing our dedication to learning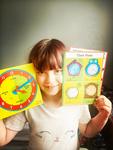 Home learning has been given a bit of a revamp to re-energize, excite and enthuse.
We continue to be amazed with all the creativity, effort and hard work from our children as they show their amazing talents and dedication to learning during this time.
Share this: