AECPS PTA Lottery
AECPS PTA Lottery
23 September 2020 (by Head Admin (headteacher))
Be in it to win it!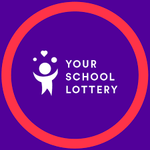 The PTA are a very important part of school life.
They raise much needed funds to provide the children with the 'niceties' that a school budget cannot support.
Their current main project is the multi-use games area (MUGA) and with this we are nearly there!
Due to COVID 19 they have had to rethink their social and fundraising programme.
They are delighted to launch the AECPS PTA Lottery.
Please support school by purchasing the tickets. You never know, you may win the big prize!
Share this: