Big Anti-Bullying Assembly 2020
Big Anti-Bullying Assembly 2020
29 September 2020 (by Head Admin (headteacher))
AECPS joined in to learn about bullying prevention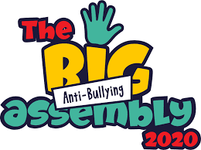 All the children joined in the Great Big Anti-Bullying Assembly 2020 online.
The older children watched the online video and the younger children had their own bullying prevention assembly.
The teachers then followed up with activities for their classes and the Cchool Councillors shared the AECPS children's bullying prevention policy written by our school council earlier this year.
All our children are all Bullying Prevention Ambassadors led by our School Councillors.