Parent Survey Results
Parent Survey Results
5 May 2021 (by Head Admin (headteacher))
Parental views on using TEAMs for meetings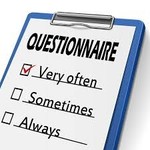 In 2020 / 2021, due to the pandemic, we were unable to hold face to face meetings with parents for parents' evening.
As a result, meetings were held virtually using Microsoft Teams.
As part of the process of planning for future parents' evenings, the views of parents were considered important.
The parent body were asked to contribute to an online survey.
The results have now been published.
Share this: