Afterschool Club for Reception, Year 1 and Year 2
Afterschool Club for Reception, Year 1 and Year 2
4 January 2019 (by Head Admin (headteacher))
Minisports afterschool club for infant children starts January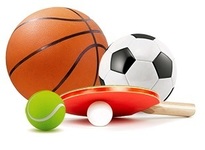 MiniSports will be running a multi-skills club for Reception, Year 1 and Year 2 children.
The club will run on a Tuesday and will start on 15th January.
Further information is available on the attached booking form and from MiniSports themselves.
The club will be outside so please wrap up warm!
Share this: