Aiming for a cashless office
Aiming for a cashless office
4 September 2019 (by Head Admin (headteacher))
The school office is going cashless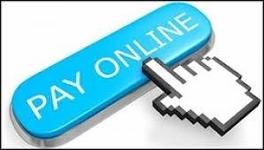 As far as practically possible, the school office is going cashless.
We will be expected that all payments into the office for dinners, trips, The Squirrel Club etc will be made online using the online payment system this academic year.
The link to the payments is below as well as on the links section of the school APP and will be on all relevant newsletters.
We would like to thank you in advance for supporting us with this to improve efficiencies in the school office.
Share this: