Attendance
Attendance
10 September 2019 (by Head Admin (headteacher))
A letter has been sent via Parentmail and the children regarding attendance and lateness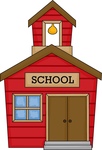 Attendance in school is crucial to learning. There is a very clear policy on attendance in school that is available on the school website and from the office.
A letter has been sent home regarding the importance of attendance - please take time to read this important document.
If you have any questions regarding this matter, please do not hesitate to Mrs Walsh.
Share this: