PTA Small Change Challenge
PTA Small Change Challenge
30 September 2019 (by Head Admin (headteacher))
The PTA have distributed plastic bottles to each class to fill with small change.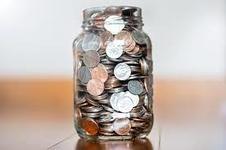 The PTA have asked the children to look for small change lying around at home (down the sides of sofas, coppers left over from the shopping etc.) and if you're happy for them to bring their findings into school, they can start filling their bottles.
Alternatively, the children could do small jobs around the house in return for small change and then they could bring their earnings into school. However, they have told the children NOT to bring in their pocket money!
The children will work as a team in each class to fill up their bottles and the class with the most money in their bottle at the end of term will be allowed to keep the money they have raised to buy items for their classroom!
Share this: