Thank You PTA
Thank You PTA
11 November 2019 (by Head Admin (headteacher))
A Fantastic Firework Night was enjoyed by all!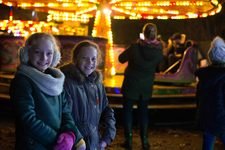 We would like to say a huge thank you to the PTA and all volunteers for putting on an amazing firework night on Friday night.
The children and adults were treated to fun, games and delicious food which culminated in an amazing firework display.
It was a lot of hard work and effort but the result was a fantastic experience for everyone.
We have raised a minimum of £2000 toward to the MUGA
Share this: