NEW LUNCHTIME MENU
NEW LUNCHTIME MENU
6 January 2020 (by Head Admin (headteacher))
New Kitchen = New Menu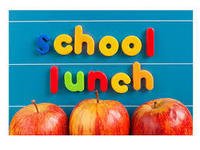 Mrs Walsh and Claire (The School Cook) met with a group of children from across the school to design a new school menu.
The children were asked to choose their favourite meals and Claire designed a menu to meet nutritional guidelines whilst including the ideas of the children.
The new menu will start this week and has been published on the school website.
The cost of a school meal is £2.50 for a main course, dessert and drink. This is exceptional value for a hot, nutritious, tasty lunch.
We request that all meals are paid for in advance via the online payment system through Cheshire East.
Share this: