PC Commins - Digital Parenting
PC Commins - Digital Parenting
12 February 2020 (by Head Admin (headteacher))
Keeping your children safe online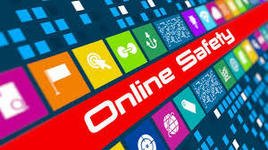 PC Commins led a very interesting and useful talk for parents on keeping children safe online.
She referred to various websites and materials to support parents in teaching their children to learn to be safe online.
She made the analogy to teaching children to cross road. You need to do it step by step - not let them attempt to cross a very busy road on their own at a young age.
This is what we are doing by allowing our children unfettered access to the internet without putting in place appropriate security measures and teaching them the rules to keep them safe.
The free Magazine 'Digital Parenting' has may tips and articles to support parents.
Other websites (such as Protecting Young Eyes) are available via links on our school website.
Share this: