Year 5 Inspired by William Morris
Inspired by the Victorian artist William Morris, who was renowned for his wallpaper and fabric designs themed on nature, the Year 5s created their own beautiful wallpaper designs.
Whole school DT days
The half term ended with two full days of design technology for each class.
The whole school took the theme of 'Vehicles' and designed and made moving vehicles at an age-appropriate level.
Reception designed get away cards for the Gingerbread Man; Year 5 were inspired by the Victorian inventors the Ford Brothers to design the first car and Year 6 investigated electric powered vehicles.
The skills or cutting, sawing, gluing, strengthening and finishing were developed over the 2 days inspiring the children to be engineers of the future.
Making a Difference at Harvest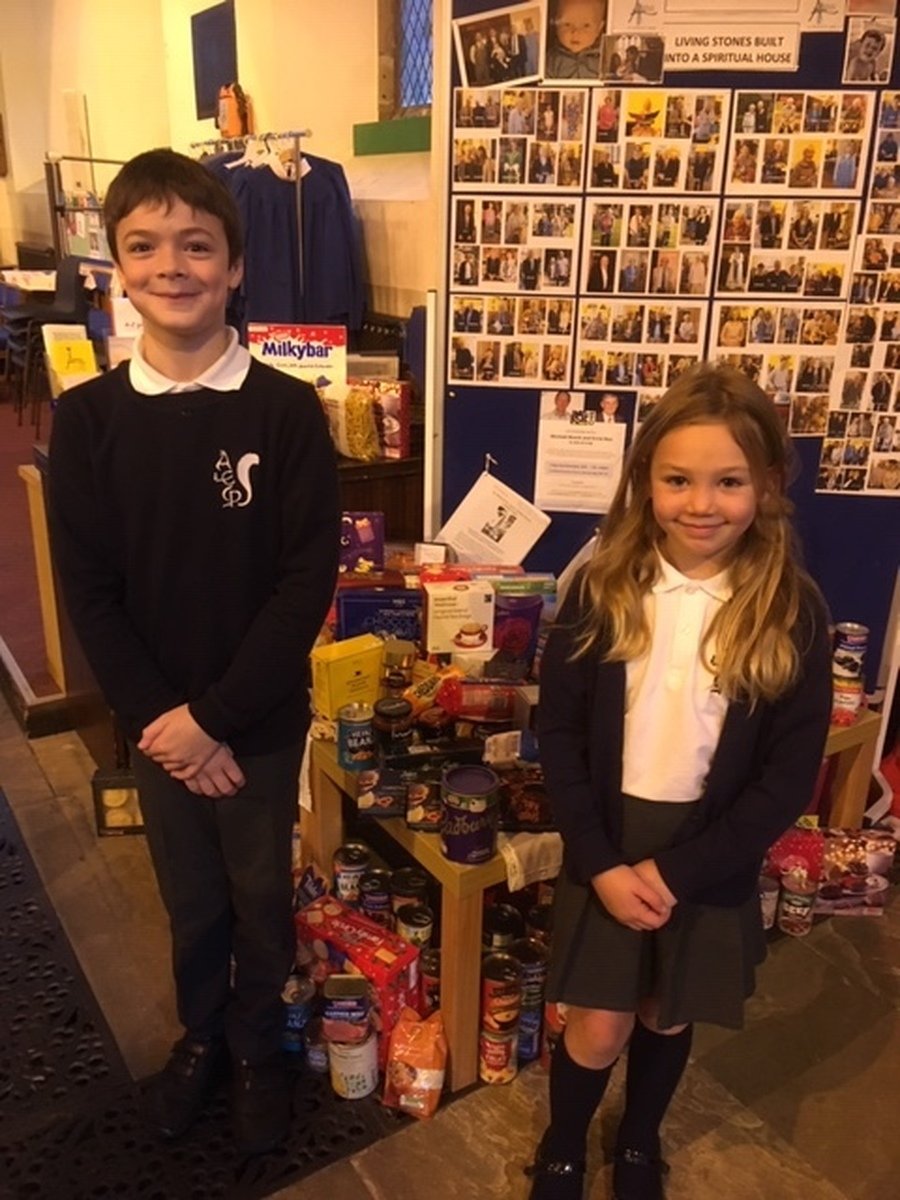 The children really made a difference at their Harvest Service by sharing songs and poems, reminding us to think of others at this time of year.
All the children kindly brought in to school donations for the Hampers of Hope food bank to be shared with families in our local area who are in need of support.
Thank you also to our parents and families for these donations. St Phillips Church has a food bank collection point all year round if you wish to make futher donations.
PSCO Visits school
All of the children in school received a visit from PCSO Anna Jenkinson this morning, who came in to talk to them about safety over the Halloween and Bonfire Night period.
Anna discussed the importance of staying safe whilst having fun, and being mindful of those that do not always wish to celebrate the holidays.
By the end of the assembly the children were fantastic at remembering whilst out trick or treating they must always "Stop, look and listen" when crossing the road and that in the event of a fire accident they must "Stop, drop and roll".
The children were also reminded that in any emergency they should call "999" and the services will be there to help.
Maths in Year 2
The children in Year 2 are using different methods to add up a 2 digit number to another 2 digit number.
They have decided that the most efficient method is to use column addition or, as an alternative, to partition the numbers and then add them together.
The photos show the children working on problems with their learning partner as well as using tens and ones blocks to check their results.
Year 6 Design Cars
Year 6 car designers!
Year 6 today designed and built basic car designs, looking at what makes a good chassis? How long should the axles be? What is the best way to attach the wheels and many other hands on enquiries.
New skills were learnt such as how to use a glue gun safely and how to use a bench hook and hacksaw!
The next step in their investigations will be to find out how to make it move, using their knowledge of electricity and circuits.
Year 5 Dragon's Den
The year 5s were recently tasked with designing and creating a prototype invention that would benefit the Victorians.
The entrepreneurs then had to present their designs to The Dragons who bid for their designs if they thought they would profit from them.
New designs and inventions included: a drill for helping coal miners extract more coal, a new improved butter churner, a typewriter and a seed dispenser and potato picker
There was some hard fought bargaining, with some inventors becoming very wealthy indeed!
Judo Assembly
Judo came to Alderley Edge today!
All the children in KS2 experienced a judo workshop hosted by Paul from judoeducation.co.uk.
Volunteers took part in demonstrations involving the many skills and disciplines associated with this Olympic sport, but were advised not to try this in an unstructured situation.
Victorian Year 5
On Wednesday the Year 5s visited Tatton park Mansion in a bid to secure employment as a servant to Lord and Lady Egerton.
They waited in trepidation to meet the Housekeeper who would decide at the end of the day if they had been successful in securing a position.
After scrubbing floors, making beds, setting fires and baking scones the year 5s were exhausted.
They would be required to start work at 5:30am and work until midnight if there was a ball or party hosted by the Egertons.
The Year 5s were very excited to hear that royalty would be staying at Tatton Park to celebrate Queen Victoria's Golden Jubilee and therefore lots more servants would be needed.
Roman Invasion in year 4
Year 4 (renamed the young Britons) traveled back to the 1st Century AD in Britain when the Romans decided to invade.
A legionary soldier and Roman lady spent the day with Year 4 children to help them understand how to survive. They analysed artefacts, used role play, hands on activities, games and drama to fully immerse themselves in Roman and Celtic ways
At the end of the session, our young Britons had to decide whether to fight or adapt to new Roman ways.
environmental club's hot news
Hot news! Toasting marshmallows in the environmental area was great fun.
We learnt how to make a fire and learn how to put it out safely without leaving any evidence in the environmental area (and our mouths!!!)
Roman Riots in Year 4
Year 4 have been taking part in Roman army training exercises using their homemade shields.
They have found out that working together is extremely important.
After they worked on defending themselves and getting into the tortoise shape quickly, they soon realised that they became indestructible!
Year 3 visit the carrs
Year 3 spent a very enjoyable morning mapping the River Bollin at The Carrs.
The children had to follow a map and look for erosion and deposition along the river.
They saw the lovely autumn colours on the trees and saw how a reed head exploded into seeds.
They finished the day learning how to play pooh sticks to see the speed of the river flow, even the adults had fun!
Year 1 science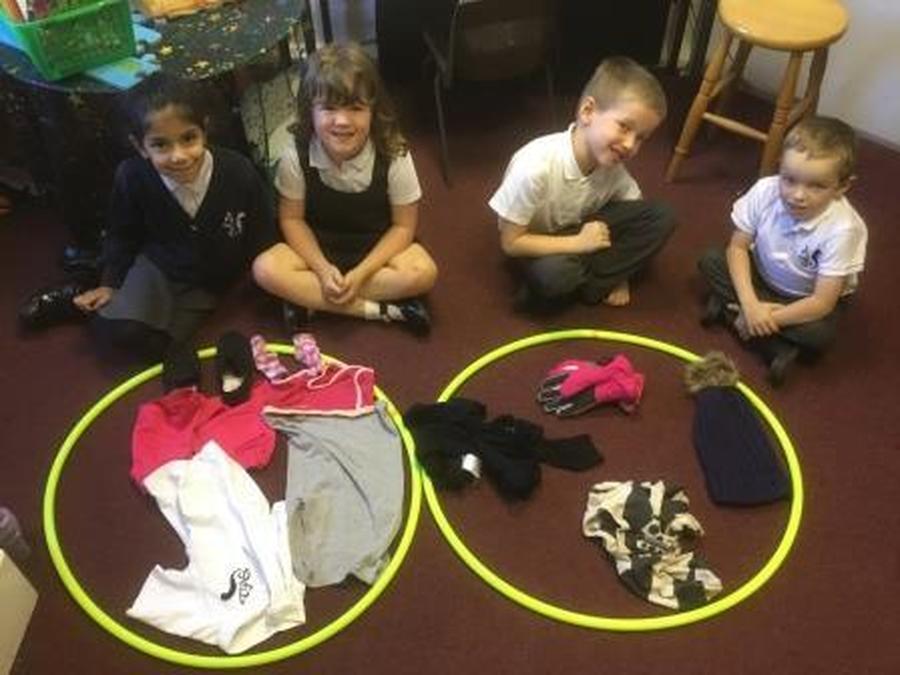 In Science the children having been sorting clothes into 2 different groups.
They all chose to sort according to the seasons and weather. Although there were some items that caused many debates!!!!
Year 1 learn playground songs
Year 1 have been learning playground rhymes and songs, having lots of fun.
Hopefully the weather stays fine for them to be able to sing them at play times too!
AECPS Tag Rugby team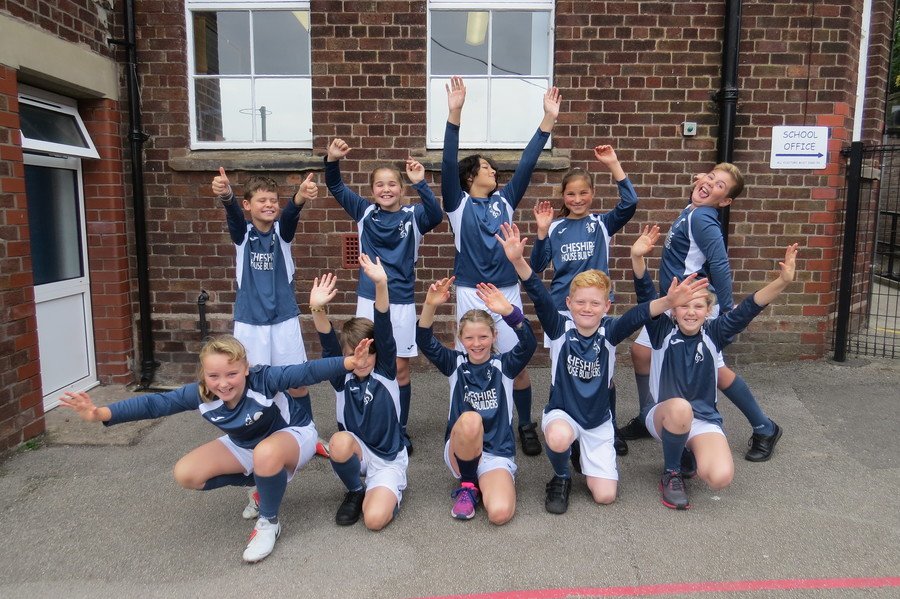 What a very exciting and at times nail biting afternoon of tag rugby, with the yr 6 coming 3rd out of 20 primary schools. They had 4 matches in their section beating
Park Royal 3-1 ( tries scored by May, Billy and Jamie)
Vernon 3-2 (tries from Arthur and Sam x2)
Disley 5-2 ( tries from Sam, May and Billy x3)
Ivy Bank 4-0 (tries from Alice, Sam and Jamie x2)
They then played a very tough match against Marlborough in the semi final, which they were unlucky to lose 3-0, the score line not really reflecting the standard of play by Alderley Edge.
The third and forth play off was a local derby against Nether Alderley with play going from end to end. The score after the final whistle was 2-2, with Billy scoring twice, so it then went to golden goal. After a tremendous team effort Sam finally scored the winning try, securing bronze medal position.
Well done to the whole team, thoroughly deserved!
Environmental club are really busy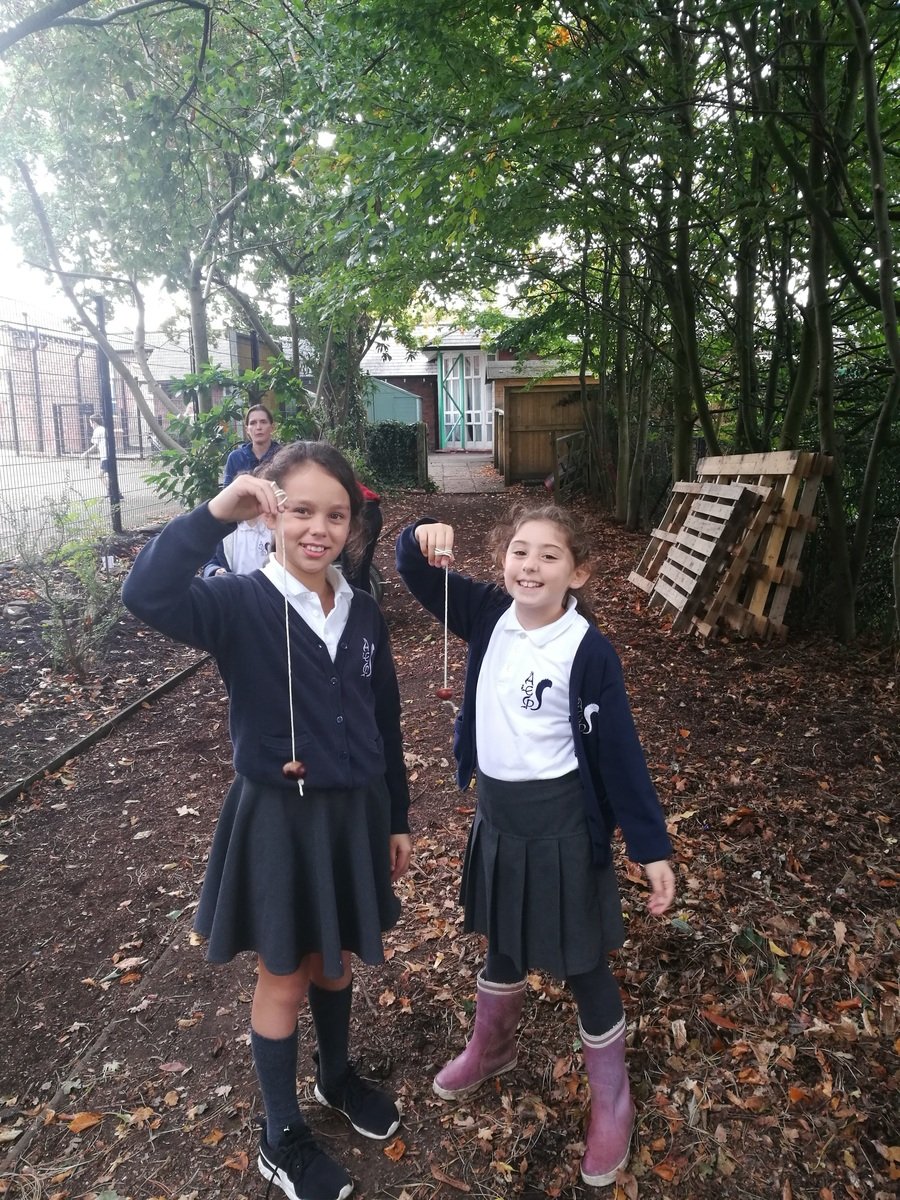 Who says you can't play conkers at school? You can at Environmental Club! This week the children all had great fun and made their own super strong conkers. They had a small game, under close supervision and with safety in mind! Well it would spoil all the fun if they didn't!
Year 5 and 6 football league starts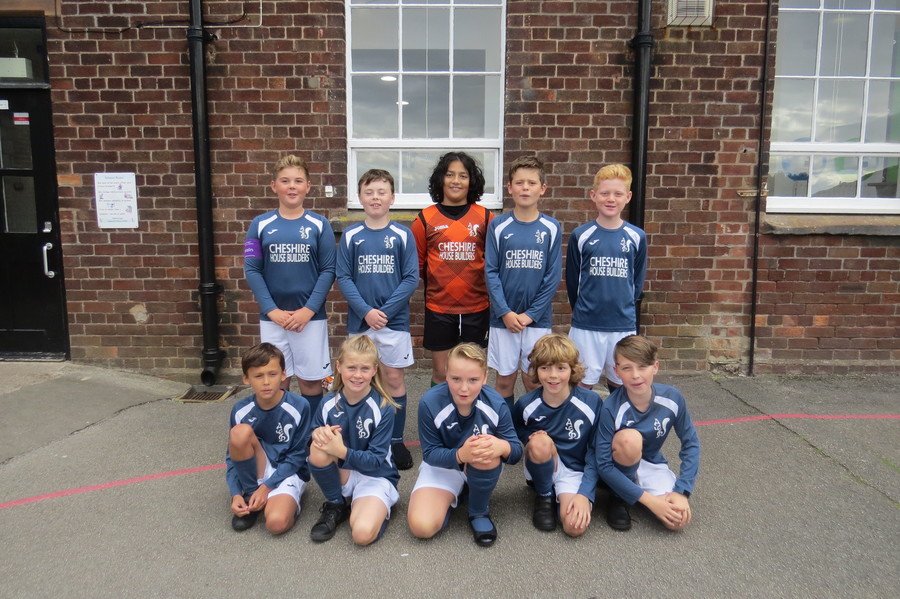 The year 5 and 6 football team had the first league night of the season on Thursday.
They previously qualified for the A League and are now playing against the larger schools in Wilmslow.
Their coach Joe said that they were excellent and it this was proven in the results finishing top of the league at the end of the night.
It is early days so we won't get too carried away…. Yet!
Year 6 have seen the light!
Year 6 have seen the light!
During their science experiments this week they have learnt how to reflect light in mirrors and even made periscopes so they can see around corners!
Year 3 and 4 Football Team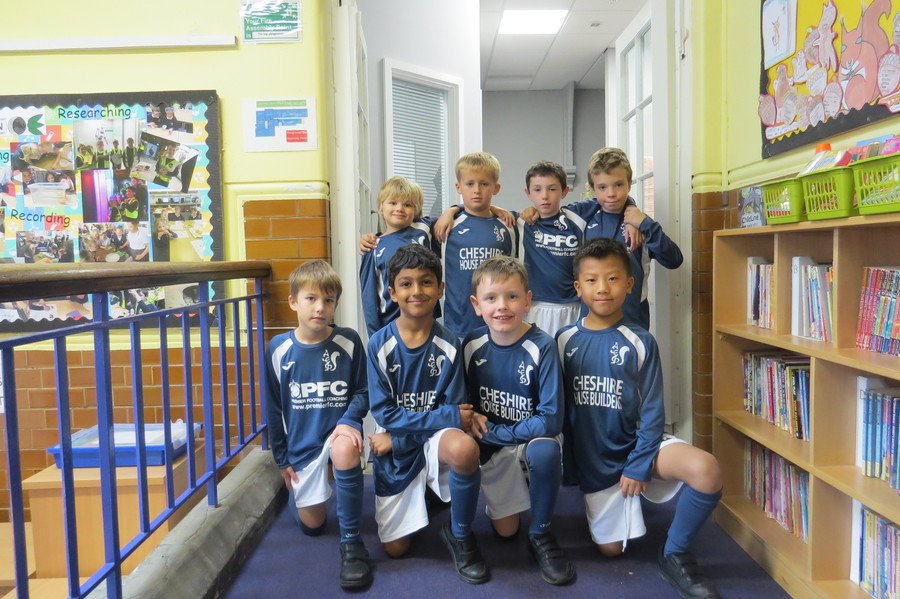 The year 3 and 4 football team played in a tournament at St Benedict's in Wilmslow.
They played really well, tried hard and had fantastic team spirit. We are very proud of the resilience they showed when things were not going well. This bodes well for the future.
Life Skills Visit Waitrose
Children studying life skills visited Waitrose today to buy the ingredients they needed for their pizzas.
They have been designing their own, writing shopping lists and today went to buy their provisions.
The next task is to make them and of course taste the outcomes of their hard work!
Have you read Poppy's Tail?
Children in Reception and Year 1 had a special visitor today who brought along some interesting props!
Cate Douglas the author of 'Poppy's Tail' read her story to each class and then the children had a go at re-relling it too.
Cate then opened her huge suitcase which contained 30 fluffy tails of different shapes and sizes and included Poppy's very special rainbow tail.
Cate very kindly stayed after school to sign copies of her books for the children. If you missed the chance to buy a book or tail don't worry- they are available to buy on Amazon.
Netballers off to a flying start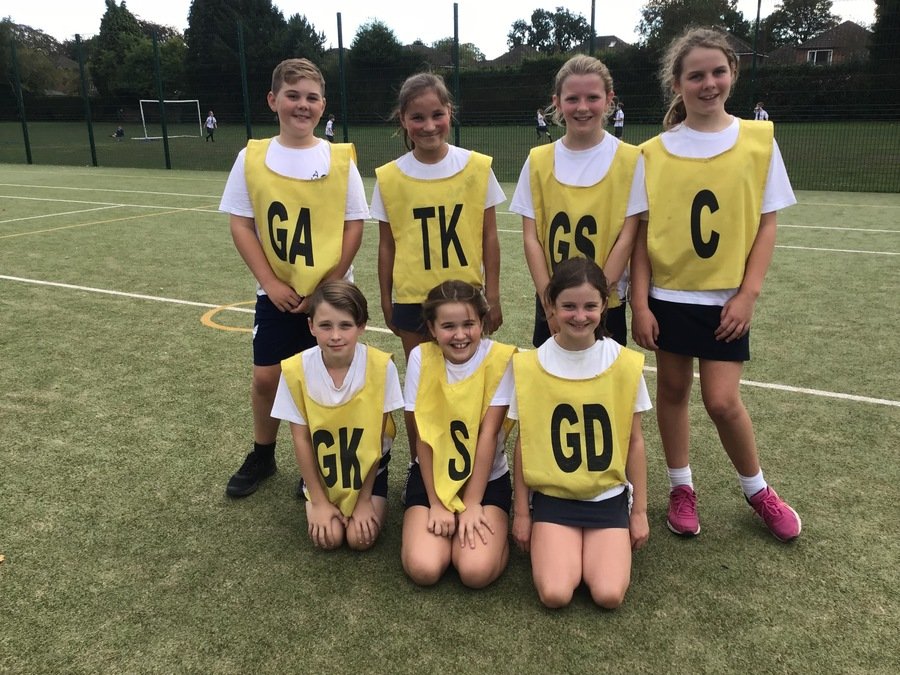 The netball team had an amazing start to the season winning all 3 of their matches and not conceding a single goal.
They beat St Anne's 13-0, Lindow 15-0 and finally Ashdene 7-0.
Everyone showed great team work, close marking, superb spacing on court and excellent shooting! Well done!
Year 3 and 4 Girls' Football Team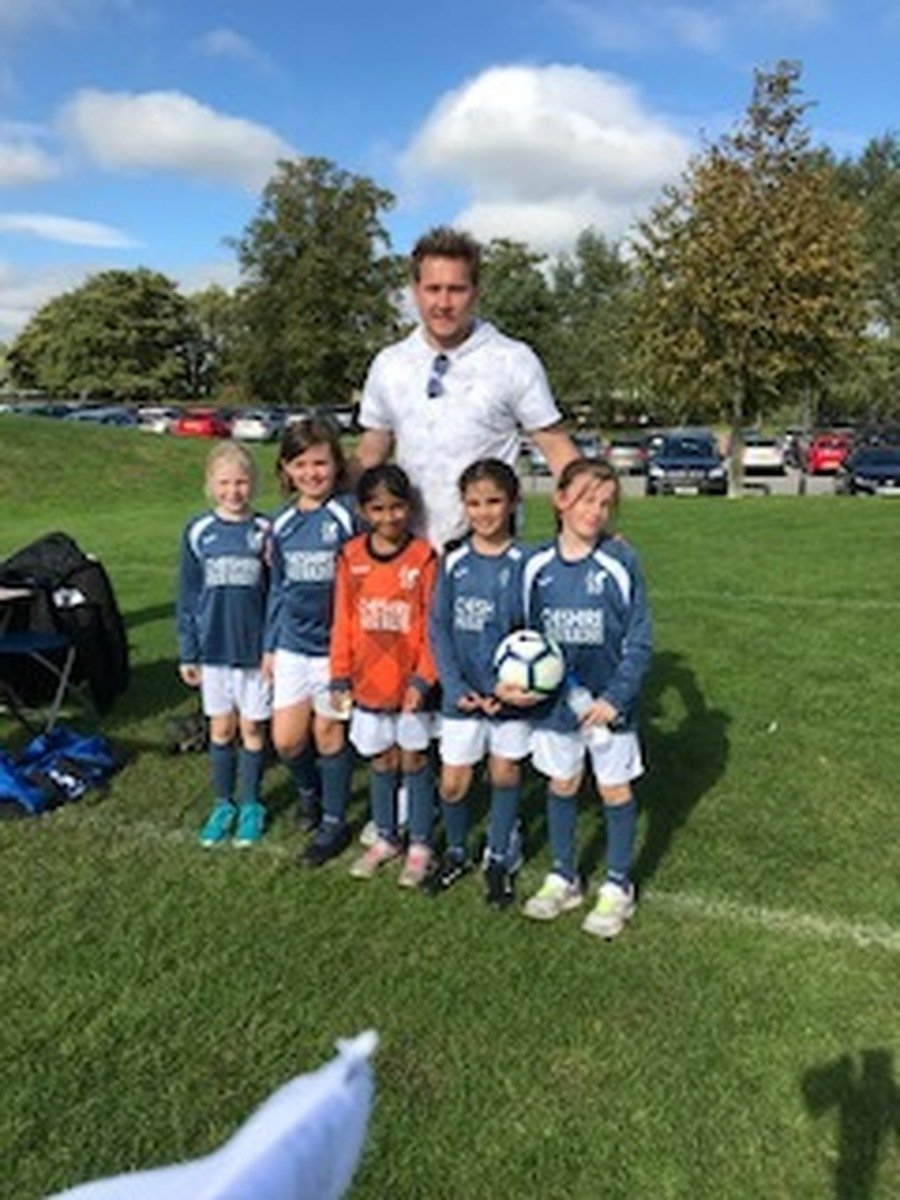 Year 3 and 4 girls' football teams played really well at Wilmslow High School. The showed great sportsmanship and team spirit.
They met Tomasz Kuszczak (ex-Manchester United goal keeper).
Environmental Club Bumper Harvest
A bumper harvest was collected from our school vegetable patch by our Environmental Club helpers.
They managed to find the largest courgette ever!!!!
The children took their favourite home to cook.
Year 3 Science
Year 3 have been busy in science measuring and comparing our school sunflowers and recording our findings in different ways. They have been trying to find out why did one sunflower grows taller than all the others?
International Peace Day
Year 6 celebrated International Peace Day by planting a peace rose with several members of the parish.
Two of the ladies related their experiences from world war 2, who, whilst were not themselves evacuated, remember the evacuees who came from London to live with them.
They gave Year 6 lots of first hand accounts of rationing, childhood games and actual recounts of bombs dropping nearby.
Evacuation of year 6
Year 6 were evacuated yesterday as part of their studies on World War 2.
Everyone dressed up, even the Teachers! T
he day started with examining artefacts; ARP warden hats, special implements for digging and even an Anderson Shelter!
The highlight of the day was a steam train trip to Rawtenstall where the children were "chosen" by host families to be billeted for the duration of the war.
Reception Gymnasts
The children in Reception were lucky enough to have another visit from PFC this week; this time to have a go at gymnastics skills such as balancing, jumping and travelling.
It was lots of fun to use the equipment for the first time and the children also learnt about keeping safe.
Joe Holt offers a multi sport gymnastics club on Fridays straight after school if your child would like to give it a try!
Please speak to the office or Miss Platt for further details.
Year 4 Netballers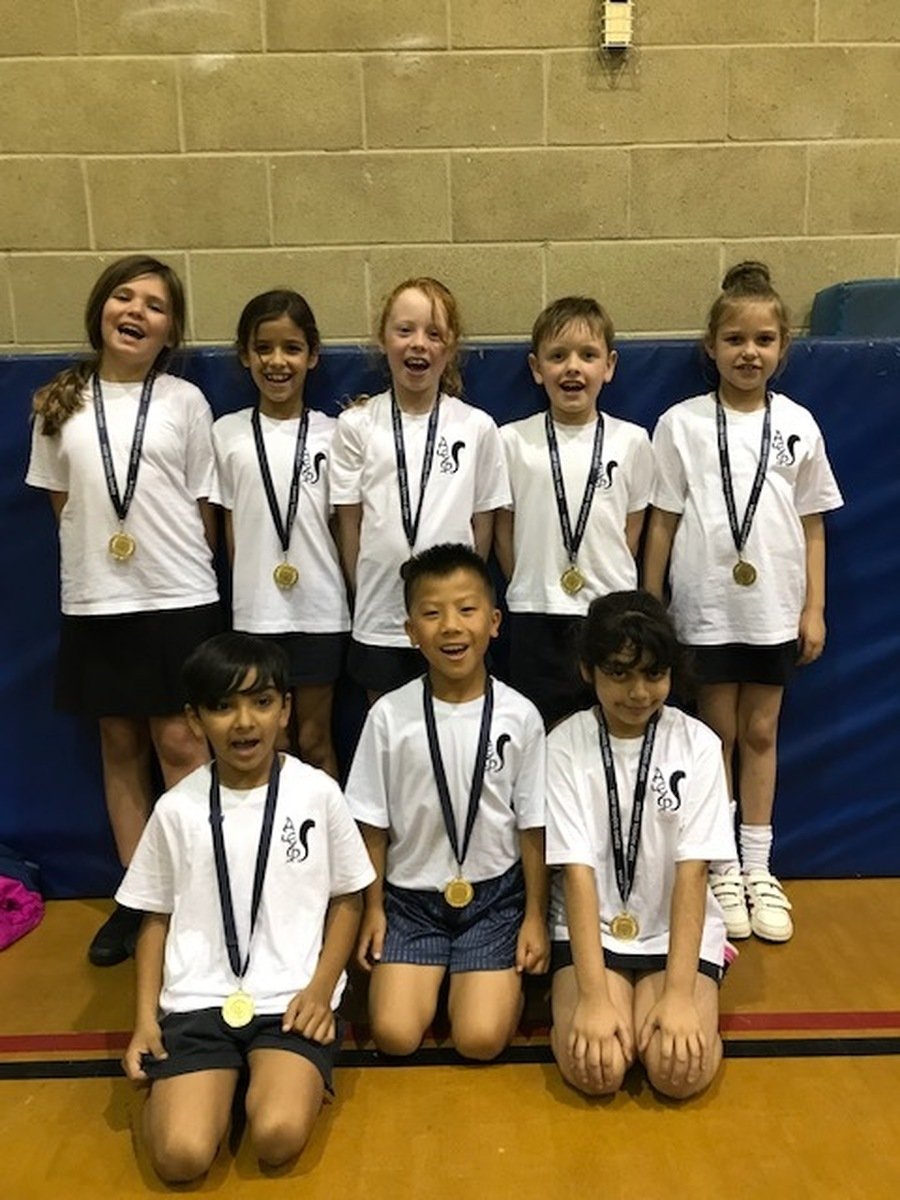 The Y4 netballers had a brilliant afternoon learning the various skills needed for netball.
They practised throwing, catching and shooting with WHS Games Makers.
All the children showed great sportsmanship and behaved impeccably, well done everybody.
Year 1 - It's Not A Stick!
Year 1 have been out and about in the environmental area looking for their own 'IT'S NOT A STICK!'.
Some great imagination and ideas came from the children! They're looking forward to reading and writing about this book.
Year 4 Art Work
Year 4 have been reading the 'The Dot' by Peter Reynolds.
They have found out about Vashti who thinks she can't draw. But her teacher is sure that she can. She knows that there's a creative spirit in everyone, and encourages Vashti to sign the angry dot she makes in frustration on a piece of paper. This act makes Vashti look at herself a little differently, and helps her discover that where there's a dot, there's a way.......
Have a look at their artwork on display in class.
Year 2's Most Magnificent Things
Year 2 are learning about explanation texts.
They have read the book 'The Most Magnificent Thing' by Ashley Spires and have designed and made their OWN 'most magnificent thing'.
The children will now write a text, explaining how their 'most magnificent thing' works!
Year 3 nature walk
Year 3 were using their observation skills as they walked around school looking at the changing environment around them.
They were particularly interested in all the vegetables growing in the veg patch and all the seeds they could see on the trees.
We will be looking closely at three trees over the year to see how they change.
Year 5 Investigate Materials
In Science, Year 5 have been busily exploring and recording all the different types of materials used around school. They have been thinking about why that material has been used and how to describe its properties.
They will also link this to the book,' The Stone Book Quartet' by local author Alan Garner, in which he describes the building of our school and the church built by the local stonemasons.
Reception get sporty with PFC
Today children in Reception received a football demonstration from Joe Holt from PFC.
Joe works regularly in school, coaching the older children in team sports and running the football afterschool clubs.
With Joe, the Reception children had a great introduction to football, learning how to dribble, drag the ball back and of course how to celebrate a goal.
PFC run a football club on a Friday after school that Reception children are welcome to attend. Further information can be found on flyers that will be sent home this week - please contact PFC directly for the after school club
Year 2 scientists
As part of the science curriculum, year 2 spent a wonderful afternoon in the environmental area.
The children were discovering animals in their habitats, including micro habitats.
It was important to observe the animals closely in order to gather and record data. This would then allow the children to identify the animals and answer questions when they were back in the classroom.
Year 3 Introduce Oogie
Year 3 have made a great start to the academic year and have been keen to learn about the 5Rs- Readiness, Reflective, Responsible, Resilience and Resourceful. In particular, R for Responsible.
The children considered ways in which they are responsible in and around school and their ideas form part of their ongoing 'Learning to Learn' display.
They have also started to write their own stories about how Oogie Owl learned, from the children at Alderley Edge Primary School, how to be more responsible.
Year 6 Tell The Story of Felix The Fox
Year 6 have made a terrific start to the new academic year by learning about the 5r's. These form the focus for this year - Readiness, Reflective, Responsible, Resilience and Resourceful. In particular, R for resourceful!
They wrote stories about how resourceful Felix the Fox is and some of these will be used in assembly or on the learn to learn display board.
Year 5 Have Been Learning About Reflectiveness
With a little help from Michael Jackson's Man in The Mirror to inspire them, the Year 5s have started the week researching, planning and finally creating their stories all about our class animal- Holly The Hedgehog.
Holly is one of the 5Rs the children will be focusing on throughout the year.
The hedgehog represents the skills associated with being reflective. This is demonstrated by them learning from their mistakes and looking for ways to improve their work.